jussi
0

July 17th, 2006 + 12:07 AM
·

jussi
4..5.. Test!
Ok, it seems to be working
6

July 19th, 2006 + 8:07 PM
·

jussi
I composed this to test a Yamaha soundcard which was not very good as you can hear.. By the way, the fun of this is that there are 6 guitars playing simultaneously and its a happy tune...maybe not very "normal" hehe:p

Enjoy!
5

July 19th, 2006 + 5:07 PM
·

jussi
As sexy as noise can be.. This is what happens when you put heavy distortion on nylon acoustic guitar. Another tune from a 16 year old boy with a guitar;p

I like this song, its THE MOST NORMAL I HAVE!!! LOLOLOL


Enjoy!
8

July 19th, 2006 + 11:07 AM
·

jussi
This is my first Fruity Loops song and it was composed in 2002 when FL wasnt very known and FL Studio didnt even exist.

Hope you enjoy and dont mind the vocals
4

July 18th, 2006 + 10:07 PM
·

jussi
This is an improvised composition Ive done with a friend and then I recorded the bass on top... Yeah, its the big bass in the pic!!
The recording is not so great but thats what you can do with a crappy computer mic
7

July 18th, 2006 + 8:07 PM
·

jussi
Demo version of an old song, but even unfinished it sounds cool.. I guess;p
Hope you like it and dont mind the mistakes, I had the microphone almost on the ground so it was hard to sing and play.. lol
Hope you enjoy*
Alias:
jussi
Status: Offline
Threads:
8
Posts:
31
Songs:
8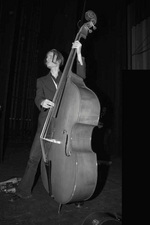 Joined: July 16th, 2006
Last login: January 30th, 2007
My Messengers
| | |
| --- | --- |
| AIM: | n/a |
| ICQ: | n/a |
| Skype: | n/a |